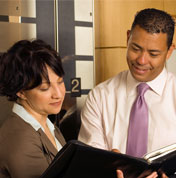 Appraisal Reviews with Caliber Appraisal
According to an announcement by the Federal Reserve
(click here)
,
"financial institutions must have an effective, independent real estate appraisal and evaluation program"
and that it's the responsibility of appraisers preparing reviews to
"have the knowledge and expertise to assess compliance with the Federal Reserve's appraisal regulations and guidelines.
" Here at Caliber Appraisal, we provide appraisal review services that are impartial, efficient, professional and in line with the Federal Reserve's regulations.
A review appraisal should reveal whether the original appraisal is suitable for the transaction, consistent with the letter of engagement, ethically performed, and whether or not the methodologies employed result in a reasonable and accurate opinion of value. Careful attention is paid the scope of work (SOW) chosen by the original appraiser with respect to the appraisal assignment. The Fed also says that "some banks supplement routine reviews with post-funding evaluations of appraisal quality for some of their higher-risk or greater-value transactions as a control to assist in detecting valuation problems". We prepare each and every review appraisal with the intent of defending our findings in a court of law.
If you're in the need of a real estate appraisal review or have questions regarding an appraisal, call Caliber Appraisal today.
Here at Caliber Appraisal, we're experienced in all forms of appraisal reviews, review procedures and the obligations of review appraisers. We expertly perform all types of appraisal reviews; "desk", "field", "short form" and "narrative form".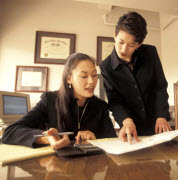 We are fully capable of discovering both appraisal practice and appraisal reporting errors, particularly in our housing market. Often, the key to discerning a good appraisal is what has been left out of the process, particularly what sales were NOT chosen for comparison. We also know what represents a quality appraisal and have no compunction about simply verifying a job well done. We acknowledge and respect the reality that within USPAP guidelines, professional opinions may reasonably vary without underlying error. Contact us for more information regarding our qualifications, expertise, and service offerings.